Ramona Interviews WCCATV.COM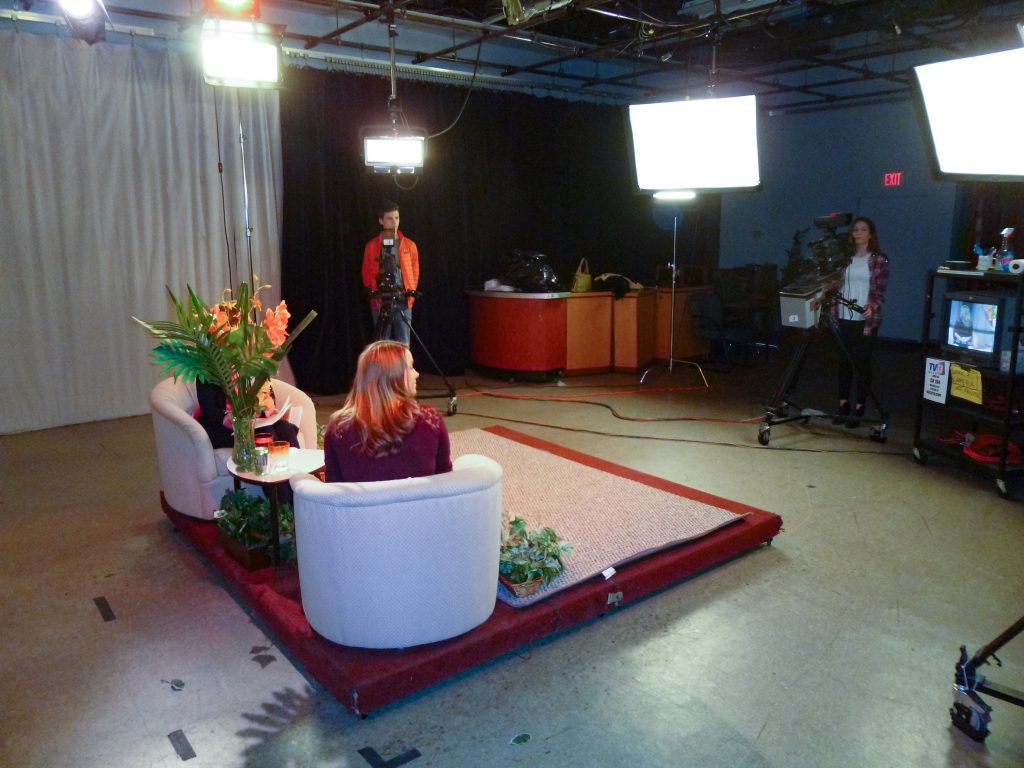 Ramona Pokoly is the Executive Producer and Host of "Ramona Interviews" which has been in production for over ten years with Worcester's Cable Access Station, WCCA TV.  Ramona came to television production after two years of producing and hosting a children's radio show entitled "Ramona's Playhouse" for the Radio Reading Service, also in Worcester.  Ramona is very articulate, bright, and curious, her determination and skill reflect both in-studio appearances and on-location productions that inform and entertain her audience.  The host's signature color is pink and she presents herself as calming, compassionate and delightfully expressive.  Ramona's shows are available for viewing, downloading or linking at www.wccatv.com/ramona-interviews.  Posts from this site are linked to  www.archive.org which stores video for free.
Ramona has a B.A. in Communications and is presently working as an Executive Administrative Assistant.  Ramona was a stand-in for Carrie Fisher on the set of "The Women" and worked in collaboration with "Welder" for her  first music video cameo.  Ramona's LinkedIn profile:
Passion for positive communication and inspiring ideas are what drives Ramona's goals of service.  Ramona loves being with people who are dedicated to wellness and exploring their creative gifts.    At Ramonasresources.com you can shop for Reiki healing and meditation methods, Check out the Wellness and Lifestyle Referrals, Read her Wellness Blog and of course get links to her Interviews.  Want to be a guest see our instructions below!  Thank you for making an investment in your own wellness.      
From left to right. Marie LeClaire – Author, Sedruola Maruska – Personal Development Coach, In Pink: Ramona.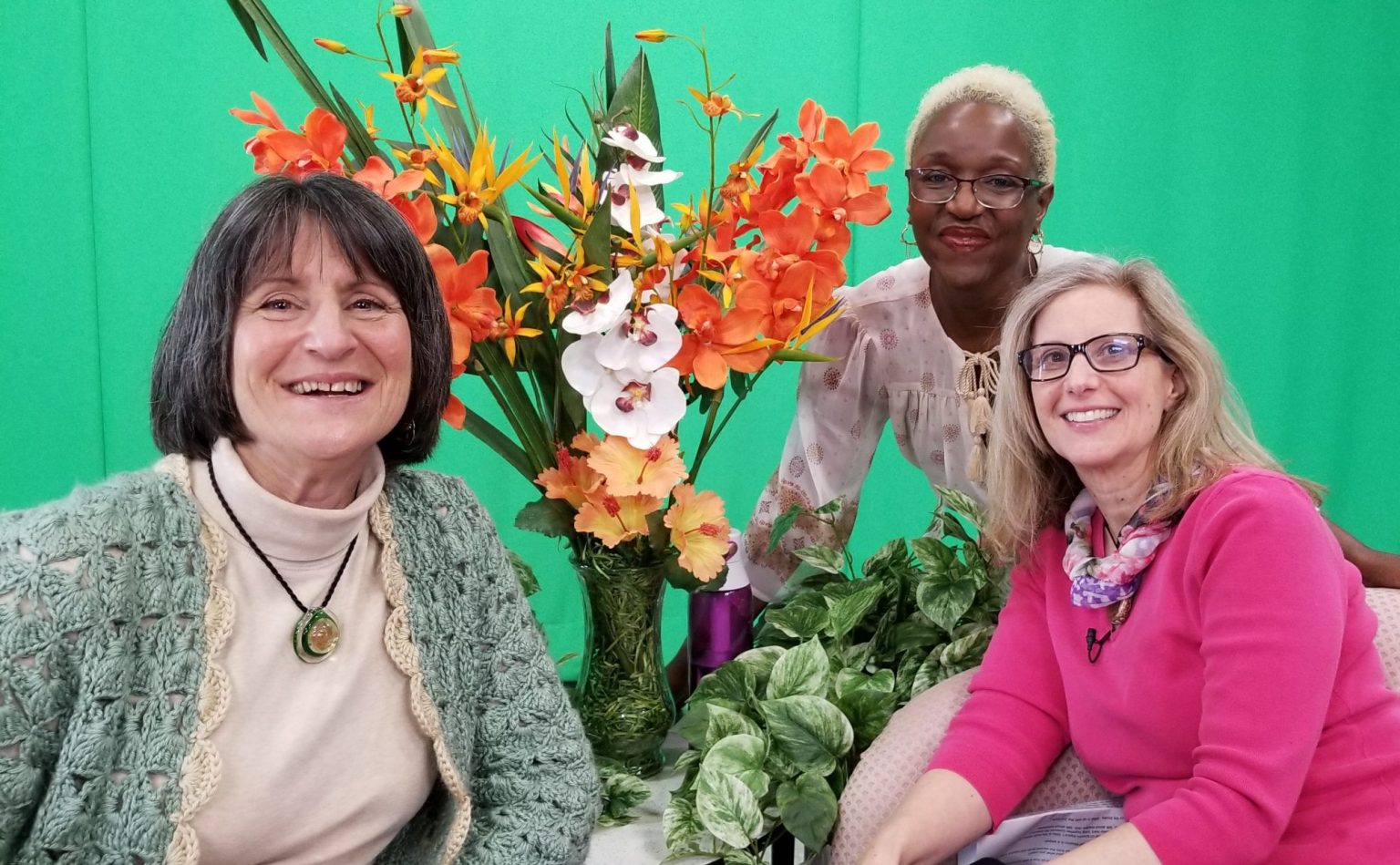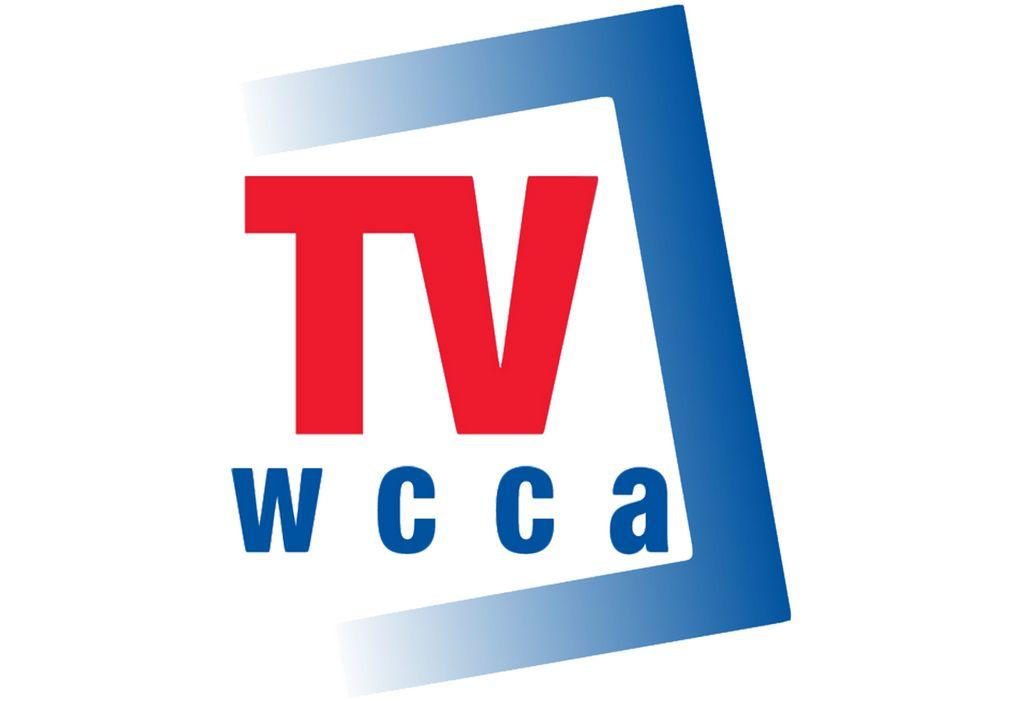 Search by guest name to view shows or click on any available link(s).   http://www.wccatv.com/video/ramona-interviews  
Ralph Shapiro, President of The Retired Men's Club of Greendale. – check out their activities, membership benefits and local as well as international travel offerings.  https://www.wccatv.com/video/ramona-interviews/ramonainterviews-236
FitzRoy Donald "WELDER"
Internationally Celebrated Singer Songwriter and Media Promoter "Welder Spotlight". Jamaican born now residing in Canada.  Welder joins Ramona to talk about providing a place for artists to showcase their work and bring positive and socially aware messages to the ever expanding and interested Global community.  https://www.wccatv.com/video/ramona-interviews/ramonainterviews-235  timelessrecordex@gmail.com  https://www.youtube.com/channel/UCo0NjhHi5jSfVNFP5VlWWEQ
Mary M. Bennett, Director Anger Management Program – how to recognize and act   Mary M. Bennett 
Jennifer Lish, Director of the Worcester Center for Cognitive Behavior Therapy
Tess Bois – One World Community Acupuncture – what it's all about!
Catherine Harragian, Organic Garden Design – why it is important
Norman Mercier, President of the Worcester County Bee Keepers Association – how to care for bees
Elaine Griffith, President Art is 4 every 1.  Painting for seniors
Daryl Silva, Film Director The Silva Screen  www.facebook.com/The-Silva-Screen
Lifestyle & Wellness
Kristin Westerberg Higgins, TaijiFit Instructor and Teacher – All ages and All fun. Modern Twist on Tia Chi.  Kristin Higgins Interview Getting into TaijiFit
Sedruola Maruska, Life Coach & Personal Development Coach. 
Michael Pendragon, Psychic, Medium, Healer – journey to revealing your gifts
Tina Marian, Emotional Freedom Technique – tap your way to freedom
Hypnosis, What is it all about?  Meet Shelia Berger and find out with Ramona
June House, Holistic Health Nutritional Counselor – wellness in your hands
Tom Ingrassia & Jared Chrudimsky – Mental Message Method Interview and preview for a Mental Message
Kimberley Bell, Author of Empowering YOU!
Andy Migner "oneness" healings – explains the giving of this healing modality
Social Awareness
Evan Howland, The Venus Project
We Don't Die – Sandra Champlain www.wedontdie.com
Horseshoes and Hand Grenades – S.M. Stevens 
The Last Yard Sale – Marie LeClaire
Mazen Ramadan, people of different cultures
John Gentle Hawk talks about the making of a local Pow Wow – I was very moved by this interview and the spirit that was happening within it.  Thank you John Gentle Hawk for keeping the teachings and awareness of our native peoples.
Daniel Hartwell, Author of the book Saint John Lennon which Ramona found to be a great read and Daniel is always a delight in the chair being a long time friend of Ramona's. 
Masheri Chappelle, Author of "The Oracle Files" 
Roy S. Andersen – His true life account of the bombing of Pearl Harbor as told in his book: Three Minutes Off Okinowa 
How To Be A Guest On Ramona Interviews
Ramonainterviews reserves the right to determine what content is discussed on the show.
Interview shows can be viewed, downloaded or linked to through both wccatv.com which stores them through www.archive.org.
Please review a show by clicking on a link provided or by visiting my page at wccatv.com for the general set-up and vibe of the show.
Potential guests can call the studio at 508-755-1880 or email erpokoly@gmail.com with full name, email & contact information and include a brief description of their topic, ideas, story, experiences, services/business along with their website address (if applicable).
All submissions will be reviewed and answered within two weeks (email is usually quicker).
If interested we ask for further contact via Facetime, Phone or Skype (about 10 minutes) in which interview questions and/or talking points will be discussed as well as dates and times.
Confirmation via phone or email for the date and time is required by the guest a month in advance.
We require a 48 hour cancel or reschedule notice via phone or email so that the studio can be booked again.
How the Process Works:
The studio is located at 415 Main Street, Worcester, MA 01608. PH: 508-755-1880. You must book through Ramonainterviews first. The studio requires a media release form be signed by the guest or if underage then by the parent or legal guardian.
The interviews are one on one but sometimes we change the set to accommodate a two to one ratio. The set will not look the same if we change the set to accommodate.
The Taping is done only on the 4th Monday evening of every month at 5:30pm and 6:15pm in Worcester, MA. USA. Please arrive 15 minutes early. If you are over 20 mins late you forfeit your interview because the studio is booked back to back and closes after the last timed show. If you are coming in from out of State or Country please let us know in advance and we can attempt to make extra time.
Editing can take up to 3 weeks to complete and upload.
Guest Expenses and Responsibilities Explanations:
All expenses the guest may occur getting to and from the Studio from your place of residence, business, or local venue are the responsibility of the guest. Parking expenses are the responsibility of the guest. There is no Fee to be interviewed by Ramona.
It is the responsibility of the guest to obtain any necessary clearances they may need to speak on their subject. The public access station reserves the right to pull any show they are notified that the necessary clearances were not obtained.
Ramonainterviews is live to tape (without an audience) no other persons are allowed in the taping area but up to 3 extra persons can be in the studio booth at the time of taping. No food or drink or pets are allowed in the studio areas.
You should arrive 15 minutes earlier than your scheduled time and leave the studio promptly after your allotted 45 minutes.
Photos can be taken after the taping in the studio and 5 mins is allotted for this activity.
Recording devices are not allowed in the studio. Non-ADA animals are not allowed in the studio and there are no childcare, pet care or dressing room facilities for the interview.
Any live performances must be approved in advance and all equipment must be brought to the studio and taken away at the expense and liability of the guests. Ramonainterviews generally does not do full production live performances due to space considerations.
The station does offer a DVD of your show taping payable in advance. Discuss the timeline with the Show's studio producer.
You will not leave the studio with a copy of your show as all content after editing will be uploaded to the wccatv.com.
The studio that Ramona Interviews is produced at is located at 415 Main Street, Worcester, MA 01608. phone: 508-755-1880 website: wccatv.com. Ramona Interviews WCCA TV studio staff is William J. Hamilton.